Question:
My sister and I share the POA for our mother who is at a rehabilitation center. Our mother wants to go home but my siblings want her to transfer into the assisted living facility. I want to support my mother's decision but my sister says that because she is also a POA, she has to agree to taking our mother home and for now, she disagrees.
Answer: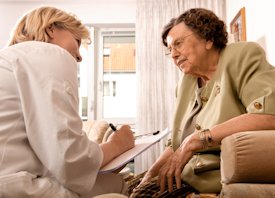 If your mother has not been deemed incompetent, she has the right to direct her own care so if she wants to go home, she can and your sister cannot stop her. The person appointed as POA has no power until the person who granted the POA is unable.
Short term memory loss does not mean incompetency. I recommend that you first check in with your attorney and then next, take your mother for a Geriatric Assessment by a Geriatric Specialist, who will help you determine her cognitive, functional and self-care abilities. Medicare and Medicaid will cover most geriatric assessment services.
In the meantime, here are 3 things you could do to help your mom get home, stay well and remain safe:
ASSISTED LIVING AT HOME. It is around the clock in home care that is based on a daily rate rather than an hourly rate.
Adult Day Care: Choose an adult day care center – as in "come when you please, pay as you go type of day time care". A perfect solution for those who should not be left home alone and those recovering from a hospital or rehab stay.
Professional help combined with family caregiving: Professional help could come from a home health agency or even an independent provider, while family fills in the remaining time.
Stella Nsong, RN, CMC, CDP, LTCP